Welcome to Money  Matters 911
 We understand one of your greatest financial challenges today is retaining the wealth you have.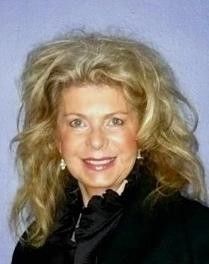 Kathleen M. Gerhardt
   Financial Strategist 
                                      
Providing knowledge, expertise
and
passion regarding all matters financial!    
Money Matters 911,  is a financial resource group providing customized, financial planning services to those who want to transform the wealth management issues of today into powerful financial results for the future.     

We hope your visit will provide insight into the opportunities and potential rewards that are available when you take a proactive approach to your personal financial situation. Our website was created for you to explore the world of finance.  
To help you gain a better understanding of the relationship between financial concepts of insurance, investing, retirement, estate planning,  wealth preservation and your personal financial success, we are offering our knowledge and expertise.  
There is a strong correlation between
comprehensive financial planning,

income planning,

wealth accumulation, 

savings,

wealth preservation,

estate distribution,

and legal, tax and financial product strategies.                     





This correlation is continually addressed throughout our planning process and mentioned in various topics on our website.  You are welcome back often!  
We encourage you to: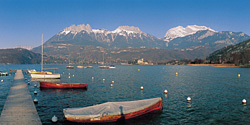 Envision your possibilities
Consider the opportunities, and
Plan for your financial future.
Our goal is to help educate you about the basic  and complex concepts of financial management; to help you learn more about who we are; and to give you fast, easy access to market performance data and financial solutions.  You are invited to take advantage of this resource and visit us often. Be sure to add our site to your list of "favorites" in your Internet browser. We frequently update our information, and we wouldn't want you to miss any developments in the area of personal finance.
FREE, no obligation financial and investment analysis offered.   Call us!  
Contact Money Matters 911 and/or complete our contact form, send it to us and we will promptly help with your financial overview.
"There is often a big disparity between the way in which we perceive things and the way things really are."   Dali Lama 
An overview of fixed and variable annuities and how they could provide a guaranteed income stream in retirement.

The health exchanges could be beneficial for early retirees who need coverage before they are eligible for Medicare.

Here's how to identify a stock or mutual fund as a growth or value investment.

The government planned to reduce Medicare Advantage plan funding for 2015, but pressure from Congress led to a reversal.
Compare the potential future value of tax-deferred investments to that of taxable investments.

How much Disability Income Insurance do you need?

Knowing your likely life expectancy is an important factor in making long-term financial plans.

Estimate the annual required distribution from your traditional IRA or former employer's retirement plan after you turn age 70½.